Forensic Practice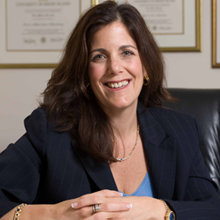 Lisa Rocchio, Ph.D. is available to provide legal consultation and expert witness services to attorneys around mental health issues in general or those specifically relating to traumatic stress and dissociation, intimate partner violence, rape and sexual assault, victimization, discrimination, and harassment. The focus may be generic (e.g., typically expected effects of sexual harassment or victimization) and/or specific (e.g., the particular dynamics relevant in a given legal case). She has conducted forensic evaluations of plaintiffs in civil litigation and of defendants in criminal matters, and consults in matters of both criminal defense and prosecution. The majority of Dr. Rocchio's involvement in the forensic area stems from cases where some form of trauma, abuse, or violence has a direct bearing on the criminal charges or civil litigation issues at hand. However, Dr. Rocchio has also provided attorney consultation in order to assist the attorney with understanding the mental status of the defendant at the time of the alleged offense.
Consultation may involve one or a combination of the following:
Comprehensive Psychological Evaluation, Including Psychological Testing
Expert Witness Testimony
Attorney Consultation/Education
Comprehensive Document/Record Review
Report Writing
Parties to civil or criminal case: please arrange for your attorney to contact Dr. Rocchio, as she cannot deal directly with any party to a case.
Forensic Psychology: Civil Litigation
Lisa Rocchio, Ph.D. is available to provide expert testimony to both plaintiff and defense attorneys. Specific areas of
expertise include:
Assessment of Emotional and Psychological Impairment
Rape and Sexual Assault
Sexual Harassment and Hostile Work Environment
Intimate Partner Violence
Stalking
Posttraumatic Stress Disorder (PTSD) and Related Traumatic Sequelae
Standard of Care in Psychological Evaluation and Treatment
Professional Ethics & Licensure Issues
Sexual Misconduct by Professionals
Forensic Psychology: Criminal Law
Lisa Rocchio, Ph.D. is available to provide expert testimony to both prosecution and defense attorneys. Specific areas of expertise include:
Criminal Responsibility
Self-Defense
Coercion and Duress
State of Mind at the Time of an Offense
Extreme Emotional Disturbance
Diminished Capacity
Pre-sentencing Recommendations to Court
Mitigating Circumstances at Sentencing
Assessment of Malingering or Falsification of Psychological Symptomatology
Intimate Partner Violence
Rape and Sexual Assault
Stalking
Posttraumatic Stress Disorder (PTSD) and Related Traumatic Sequelae